Project:

Product Design


Codename:

The "Say App"


Role:

Creator / Founder
Language. Words. Communication. Education. Vocabulary.
This project is about teaching a select number of greetings in multiple languages. It can be fun to learn sayings and phrases in other languages. Of course, it would be better to learn a whole language but learning how to speak a different language is not an easy task because it takes a lot of dedication and time. Learning a few words and sayings is easier to remember and retain.
The Say App is an idea that I came up with and will be executing. It will require identity design, UI design, user experience design, coding, and other things such as SEO, analytics, digital advertising, etc. Using the Minimum Viable Product philosophy, it will be completed in stages. The website will be completed before the app but both will be done in stages. The product will be launched and then expanded to include more and more features.
​​​​​​​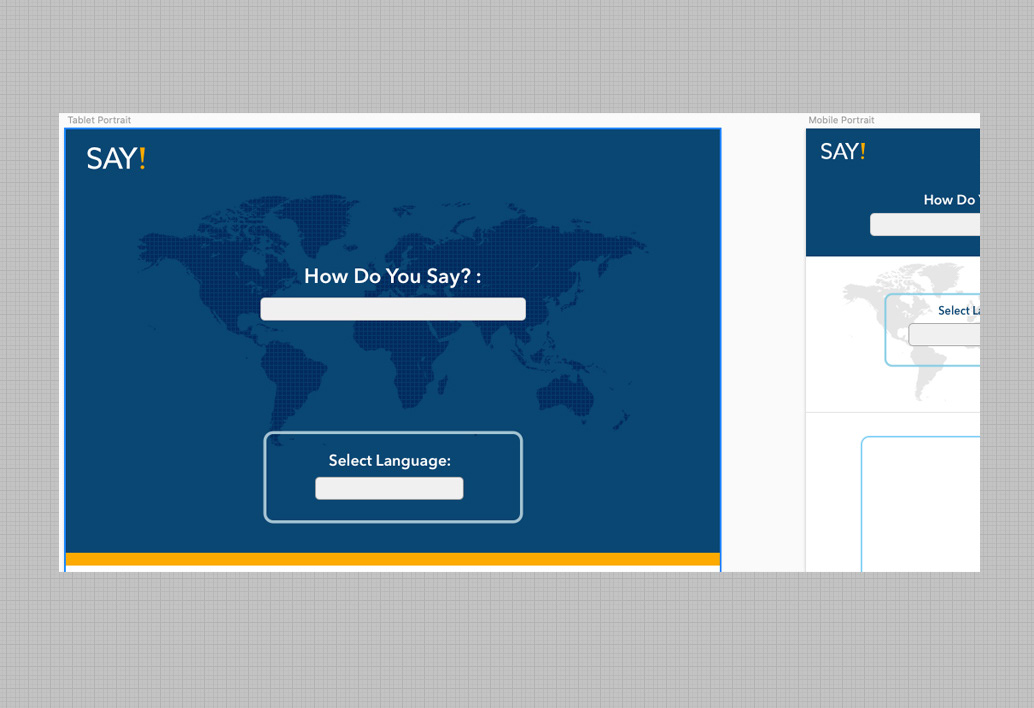 The initial design was going to be a pretty straightforward, basic design with the focus being on a language converter in the middle of the page. - A quick way to learn how to say a greeting of your choice. Then I decided to go with something a little more flashy.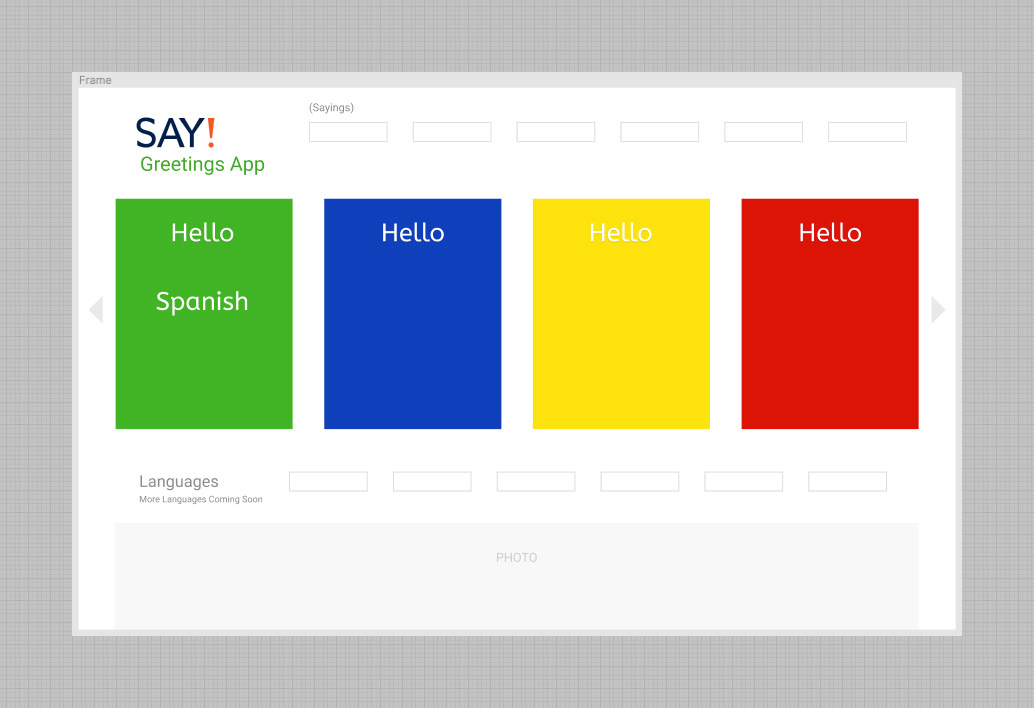 The design above progressed into the concept below. The Hello sticker idea is a cool concept and the design also doubles as a digital flashcard. Have you ever worn a name tag sticker with your name on it? There is something cool and inviting about it. This concept will be used as a major branding element for the Say App. 
​​​​​​​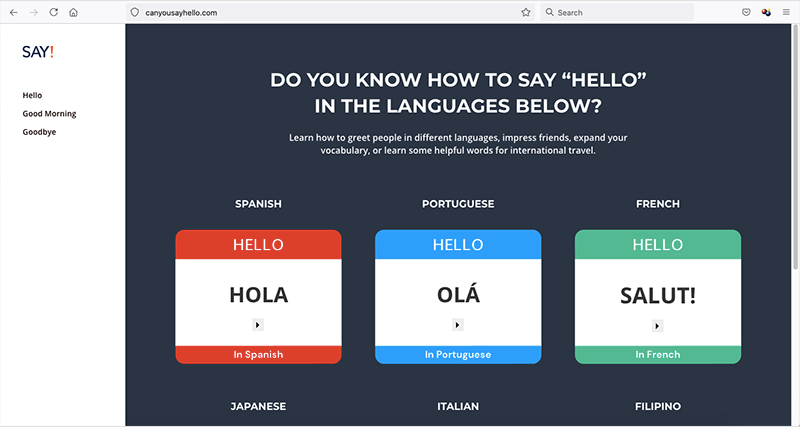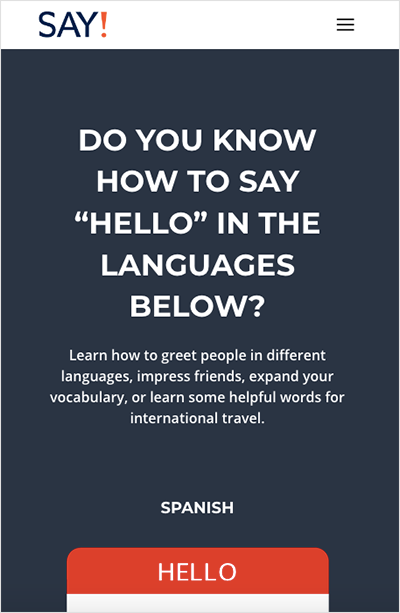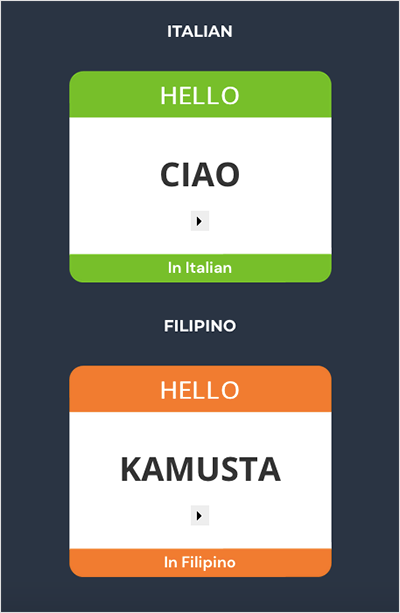 -The Say App will focus on 7-10 popular greetings
-It will feature 7-10 languages, with the option to lookup more languages
-Cards may be appear in colors related to flag colors
-Each featured language will have its own page where all 7-10 greetings will appear. This page will also include additional language information and show optional variations to each greeting if applicable.
-Pronunciation features
-The digital language cards will be updated to become sharable
-Possible learning interactivity / Quiz
-A digital store will be created for physical products​​​​​​​
Please visit the newly launched website here!